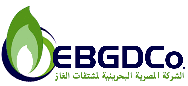 Egyptian Bahraini Gas Derivatives Company
The first NGL plant on Red Sea inside Egypt.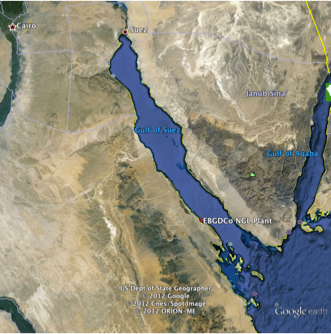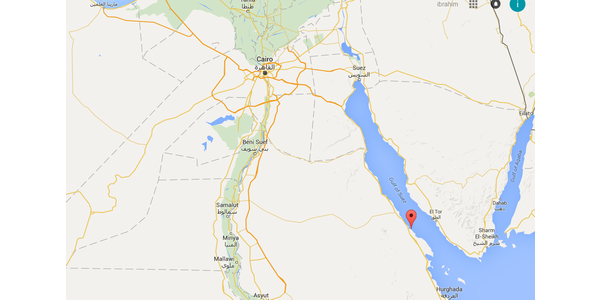 Egyptian Bahraini Gas Derivatives Company (EBGDCO) NGL plant located in Ras Shukheir, adjacent to the existing LPG recovery plant owned by EGPC called Unit 104, on the Western shore of the Gulf of Suez, Egypt.
Design Capacity & Production

Feed Gas Flow
150 MMSCFD
C3 in Feed Gas
4.4 Mol % 2.5 Mol %
(reach case) (lean case)
Propane Production
340 Ton/Day 205 Ton/Day
(reach case) (lean case)
Butane Production
35 Ton/Day 9 Ton/Day
(reach case) (lean case)
Plant designed as a high-efficiency gas liquids extraction to process 150 MMSCFD of gas from the Egyptian National Gas Pipeline Grid to recover over 98% of the Propane (C3) and 100% of the Butane (C4) from the inlet gas stream and return on-spec residue gas to the gas pipeline grid. The plant was built in area is approximately 114,000 m2. The site is planned for development in two phases. Land has been designated for positioning a second separation train and additional propane storage. The fire fighting systems have been designed and installed to cope with such an extension to site.
Organization and Personnel
EBGDCo employs approximately 50 people as EBGDCo's staff and around 50 as contractor's labor.
Members of the organization in key management, safety and engineering roles have been drawn from the experience pool at the sister petroleum Companies. EBGDCo team is a professionally run facility with strong and competent leadership focused on excellence in production, storage and distribution of NGLs.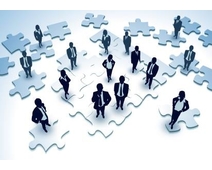 All Copyrights are reserved © 2016 by EBGDCo